Personalized PDFs with one click
Text, Image, Stamp, Numbering Watermarks. You can even generate QR Codes to be used as watermark. Of course we care about your PDF, so the links & table of contents are preserved. You can as well send your PDF effortlessly to Evernote.
PDF Watermarker fits your workflow
Whether you're sending out one document or 100, it's easy-to-use. Open your PDF, add your watermark, customize the settings or re-use your previous preset and Save!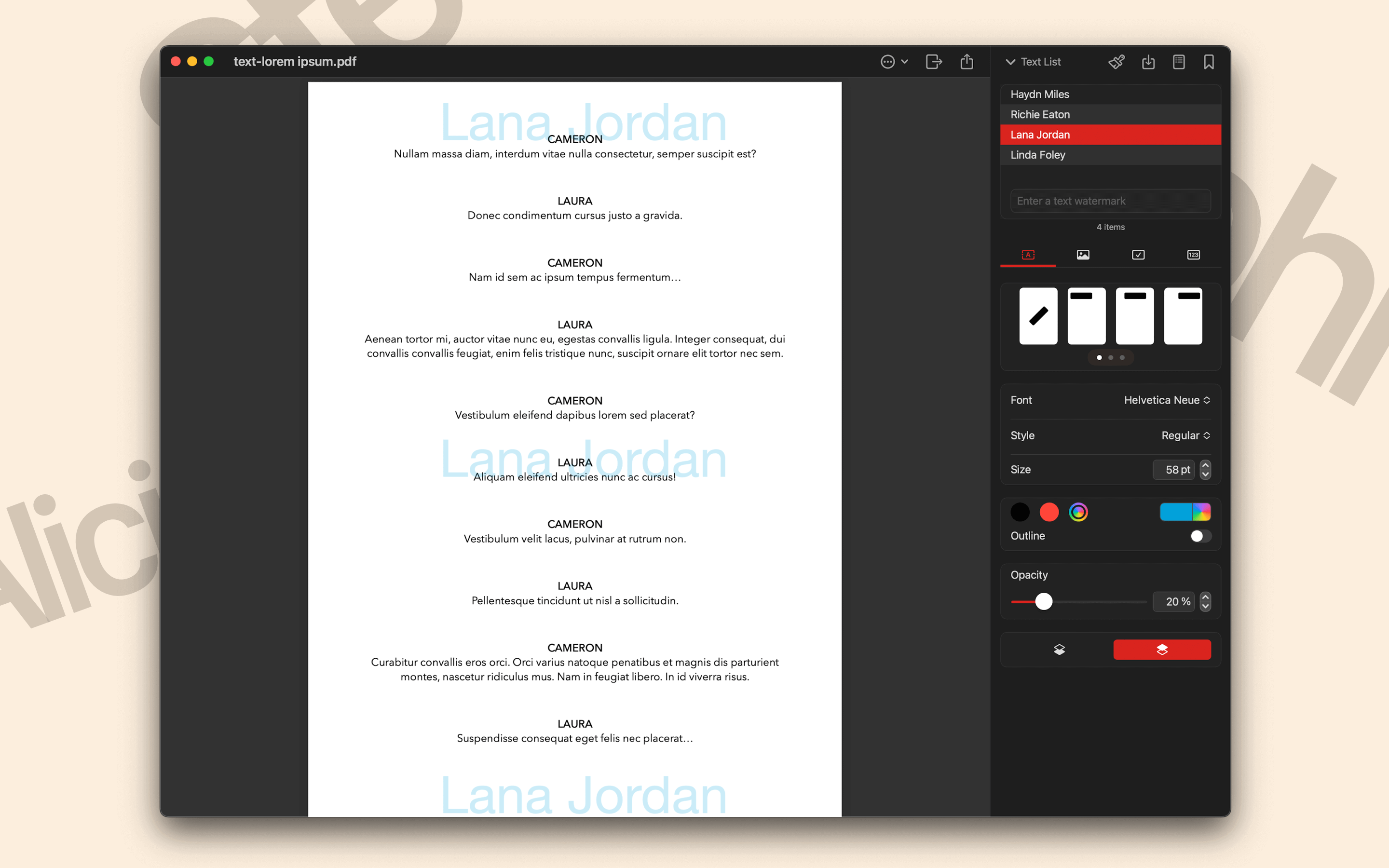 Image Watermarks
Drag and Drop an Image. Many formats supported jpg, png, bmp,... And PDF. Generate QR Codes. The PDF image are not rasterized as many other tool, but PDF Watermarker preserve the quality of your image.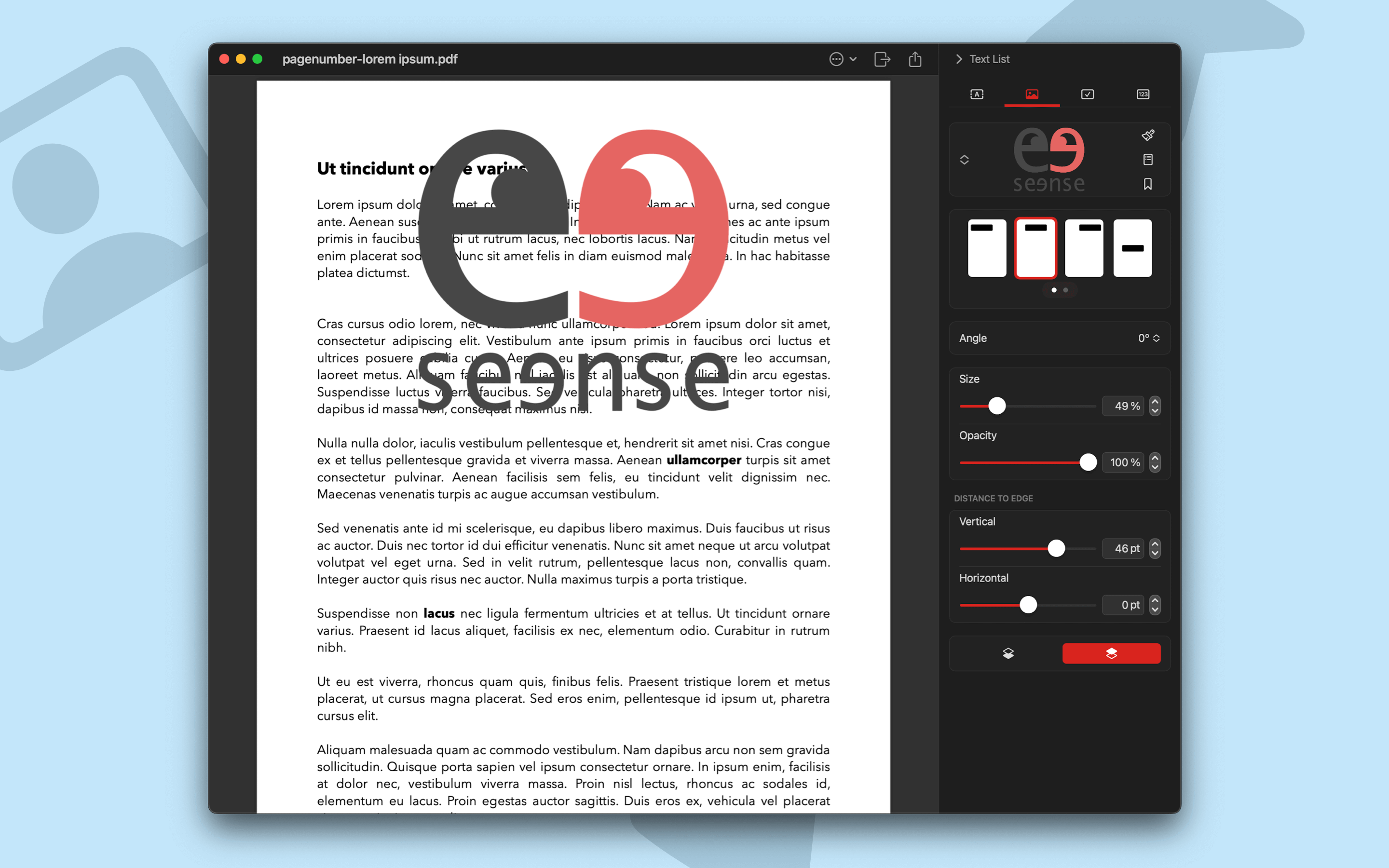 Stamp Watermark
Select from a list of predefined stamps or define your own. The stamps are dynamic and generated on the fly. You can even add a date or your name.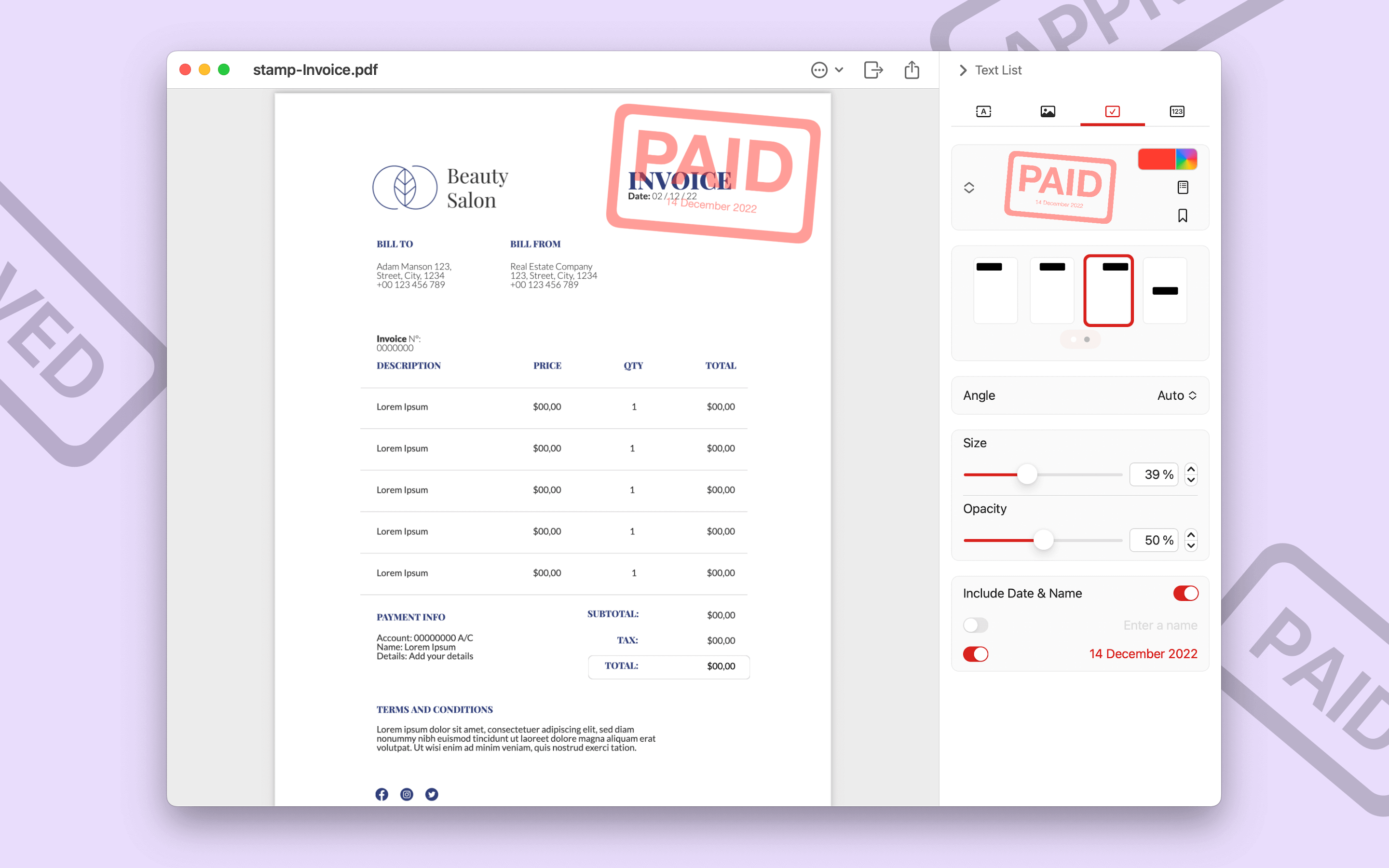 Page number
Select from a list of predefined page numbering styles or define your own place your page number where you want, the font you want and more.